OM∞
C/ Julian Camarillo, 29-31
Surface area

39,000 m²

Parking spaces

1,240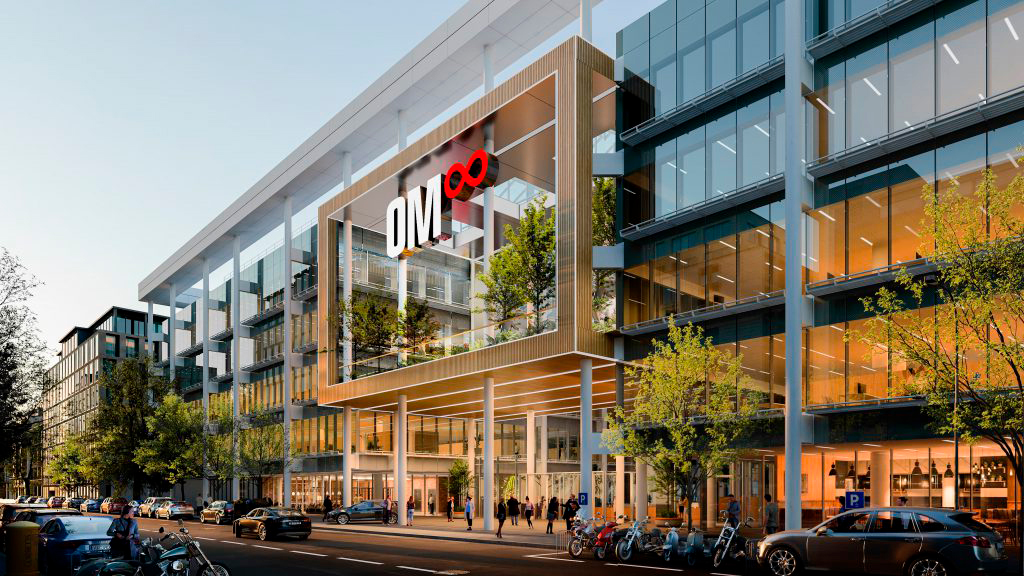 OM Building
Infinite plants

for companies without limits
With a total of 37,000 m² above ground, the OM∞ building is positioned as one of the largest sustainable business complexes in the country, achieving the prestigious LEED and WELL Platinum pre-certifications, and the AEO A+ certification.
OM∞ consists of two buildings linked by a spectacular atrium where the accesses to the floors and the communication centers are located. Each plant allows implantations from 1,000 m² to 9,000 m². It has a total of eleven high-efficiency elevators and escalators that connect each and every one of the floors with the car park.
The ground floor of the building is designed to promote well-being and cohesion between people. A relaxed environment with interior gardens, indoor and outdoor sports facilities, meeting rooms, a library area and a large after-work area.
OM∞ also has three underground floors dedicated to parking with a total capacity of 1,240 public and private parking spaces.