AA81
Avenue of America 81
Surface area

24,645 m²

Parking spaces

484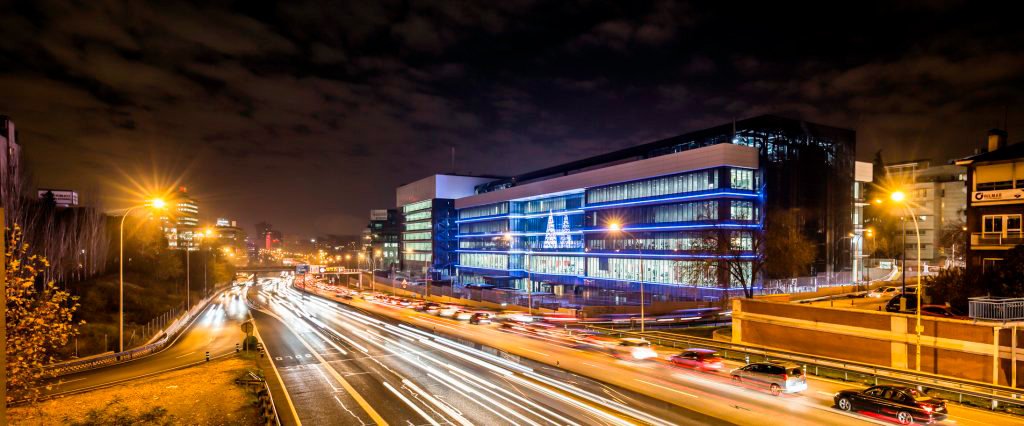 EDIFICIO AA81
An office building located at Madrid's Avenida de América, no. 81, with entrance through number 6, Emilio Vargas street.
Torre Rioja's Building AA81 has obtained the LEED Platinum certification at the Core & Shell category, with the highest score in Europe and the second in the world (June 2016)
This acknowledgment, which is granted by the USGBC, evaluates office building sustainability strategies according to their location, innovations, water consumption, energy efficiency, carbon foot print, air quality and management of materials and waste.
Thus, LEED Platinum acknowledges Torre Rioja's work in building construction and this reflects on key issues like the well being and health of professionals using the buildings, which in turn reduces absenteeism and optimizes productivity.
AA81 has also obtained the A+ qualification, the highest one granted by the Spanish Offices Association (AEO) to technically classify office buildings.
Rehabilitated by Torre Rioja, this building has an AEO certified surface of 24,645 m² and parking for 484 cars.
The building was awarded the AEO's Best Rehabilitation Work prize in 2015.
AA81 thus places Torre Rioja as a top leading company in design and sustainable construction of office buildings.
El edificio de oficinas AA81 sitúa a Torre Rioja como empresa líder en el diseño y construcción sostenible de edificios de oficinas.