OM∞
C/ Julian Camarillo, 29-31
Surface area

39,000 m²

Parking spaces

1,240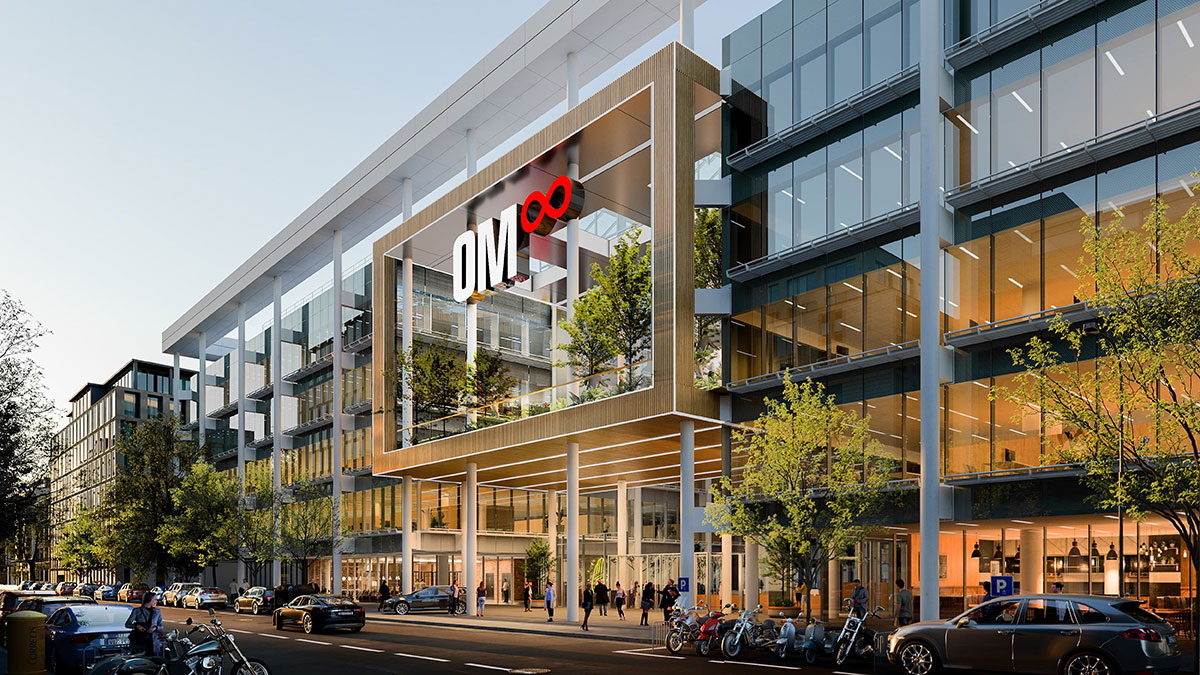 OM Building
Infinite floor space
for companies without limits
With a total 39,000 m² above ground, Building OM∞ is not only the largest new business park under construction in Madrid, but, with the prestigious LEED and WELL Platinum Environmental and Comfort pre-certifications, it will also be the most efficient, sustainable and comfortable building in Europe and America, only having another building with the same characteristics in Asia.
OM∞ consists of two buildings connected by a spectacular atrium where accesses to the floors and internal communication systems are placed. A total of eleven high efficiency elevators and escalators connect all floors and the underground car park.
The H2H are, which is placed at ground level, is an innovative are targeted at boosting well being and interaction between the building's users. This is a relaxing environment with carefully looked after indoor gardens ready for meeting rooms, co-working, visitor amenities and an ample afterwork area.
OM∞ also features three underground floors to host a total 1,240 car park lots.